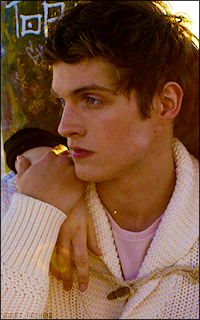 ---
♗ messages :
754
♗ à Winchester depuis :
21/05/2013
♗ âge :
trente ans
♗ emploi :
avocat malheureusement, flemmard dans l'âme
♗ statut civil :
avec Caitlin the only one
♗ double compte :
unstable bonnie
♗ pseudo :
unchained melody ~ lisa
♗ avatar :
daniel hot sharman
♗ crédits :
sweet nothing (avatar) me (sign) tumblr (img) john green ~ tfios (quotes)

Sujet: ♧ signaler sa fiche Dim 8 Déc - 19:11

---

Signaler sa fiche

it's ended, i just want to play

Vous ne voulez pas attendre une semaine avant que les admins ne remarquent que votre fiche est terminée? Signaler que votre fiche est terminée en postant un message à la suite contenant un

lien

vers la fiche.

 

"The world is not a wish-granting factory."

There will come a time when all of us are dead. All of us. There will come a time when there are no human beings remaining to remember that anyone ever existed or that our species ever did anything. There will be no one left to remember Aristotle or Cleopatra, let alone you. Everything that we did and built and wrote and thought and discovered will be forgotten and all of this will have been for naught. Maybe that time is coming soon and maybe it is millions of years away, but even if we survive the collapse of our sun, we will not survive forever.